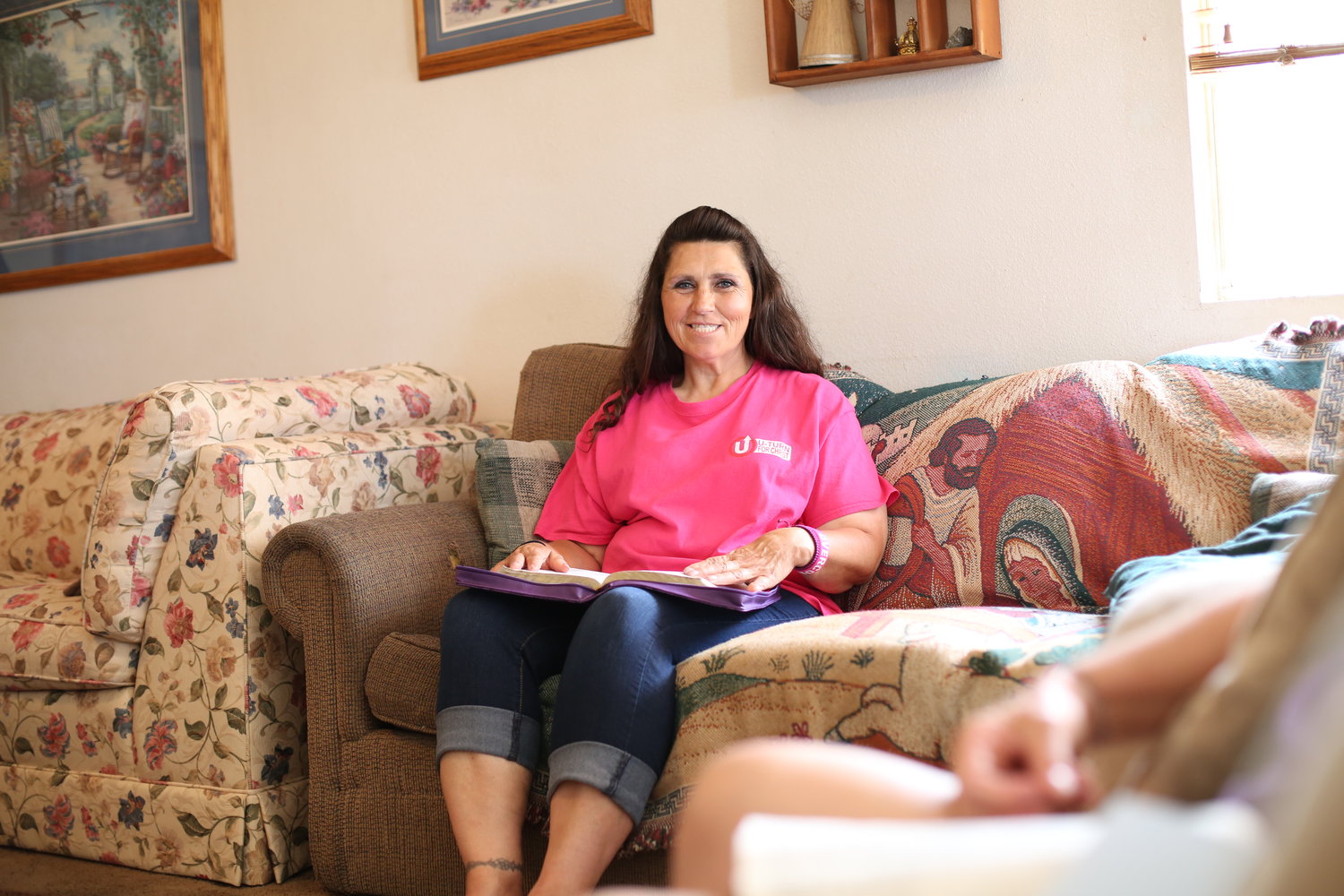 I think it's so cool how God meets and prepares us. And many times without us even knowing… (Jer. 29:11)
 This testimony comes from a dark time in my life. I cried out to God for help, and my rescue came in the form of an arrest in which I was sentenced to four years. At the time of my arrest I was seeking the Lord; I knew He was the only one who could help.  When I arrived at prison in Chowchilla. There, I was stripped down of all personal belongings, including personal letters. My written prayers to God were all thrown away, although I was allowed to keep my Bible. I was hungry for the Word and was desperate to read and understand the Word of God.  I was locked down most of the day, and church service was only offered twice in the four months that I was in receiving on "A" yard. One day walking back to my cell from the chow hall, I saw a sign on the wall which read "Free Women's Devotional", along with an address. I was so excited about the possibility of getting a devotional to study which would help me understand the Word more. It took me a couple of days before I had yard time again so that I could write down the address and send off for this book. 
   Finally, one day at the mail call my package came, I was so excited!  I had just been moved to a new cell, which was God's way of rescuing me from a very violent situation. I was now in a cell with women who were not angry or offended because I was reading my Bible. And in that, I now had my new devotional, "The One Year Wisdom for Women" by Debbie Bryson, which also came with a Gospel of John tract book. That's when I began reading and sharing my devotional book with the ladies in my cell. We'd all take turns reading it to each other and discussing the Proverbs by the day. So I began the journey of going through the Bible in one year! I loved it, and it kept me on track. It gave me a reading in both the Old and New Testament, along with Psalms and Proverbs, each day. What this did for me was to bring structure to my Bible readings, it became the second most important tool I'd ever received. Having that devotional time with the ladies in my cell was the beginning of the plans that God had laid out for me- a hope and a future! 
   After I left Chowchilla I was accepted into Fire Camp, and I took with me my Devotional, Bible, and Gospel of John tract. I read it every day and carried it in my backpack on the fire-lines so that I wouldn't fall behind in my readings. I would share the good news and the gospel with the ladies on my fire-crew. And eventually, some of them asked me if I could teach them the Bible. I felt so unequipped, but God reminded me I had my Gospel of John tract, so that's where I began reading to some of the ladies back at camp. Pretty soon I had six to eight ladies every night at my bedside just waiting to hear the Word of God. I was so blown away, I continued to read through my Bible, along with my "Wisdom for Women", and sharing Jesus. He was already training me. I had a prayer circle entrusted to me when one day the ladies who started the circle asked me to be the leader and to keep it going. I eagerly accepted that responsibility. In that, God had been teaching me to be faithful in the small things because He had bigger plans coming. We were able to get permission to start a Women's Bible study in the cafeteria, again using my "Wisdom for Women" devotional, the Gospel of John tract, and my Bible.